Be Efficient
Support Remotely
Remotely access and manage devices to provide on-demand IT support. View the screen and control a remote computer or mobile device.
Sign up
Watch Video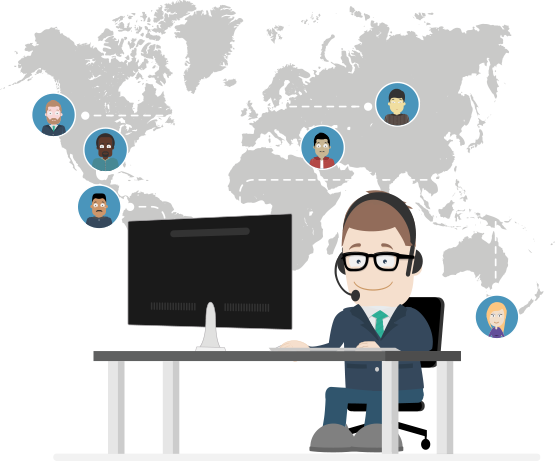 The Most Reliable Remote Desktop Software
Meet the secure and reliable remote desktop software that helps you support your customers or access unattended computers. It's affordable and it just works!
Features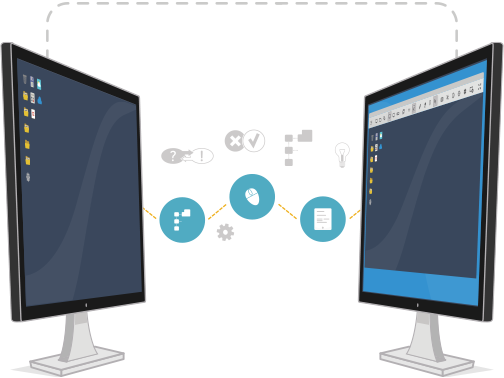 Help Clients Faster than Ever
Users on the move need help? Quickly connect and troubleshoot their computers or mobile devices remotely.
Watch Video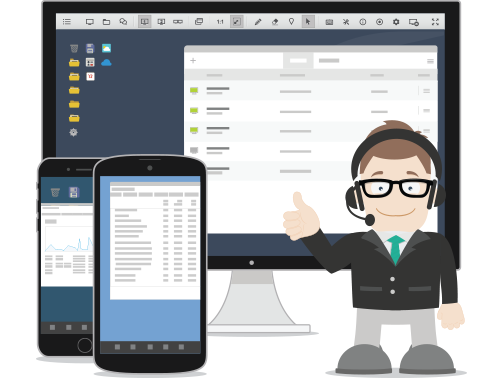 Hundreds of Computers Available Anytime, Anywhere
Set up permanent access by installing a remote access agent on any Windows or Mac computer. Securely connect and manage any server or remote computer from your list or exchange files.
Watch Video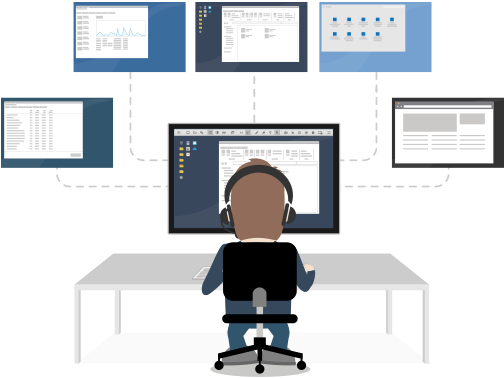 Thousands of Happy Users Worldwide
IT professionals and help desk technicians from small and medium-size businesses to Fortune 500 companies.
Read Stories
close
Free for 15 Days
First 15 Days Are on Us!
Get Started
All features included.
No credit card required.
Password must be at least 8 characters long.
Any leading or trailing spaces will be removed.
Password must consist of any printable ASCII characters or space.
Password is checked against a blacklist which consists of most common passwords.
Choose Your Local Partner
Your preferred point of contact to get a quick and easy support.
The Authorized Partner will be appointed to provide a prompt and localized customer service to you.
Thank You for Joining
You may watch some video tutorials or just start using our products.