Remote Support for iOS
View the screen of a remote iPhone or iPad device in real-time and provide efficient technical support to iOS users.

Watch Video
iOS Screen Sharing
Connect from your Windows, Mac or Linux computer to any iPhone or iPad running on iOS 11 or higher and view their remote screen in real-time. Provide efficient remote support to your clients using iOS devices.
Watch Video Remote Support iOS Devices
Step 1
Enter the session code and tap "Join Session" to connect with the remote operator.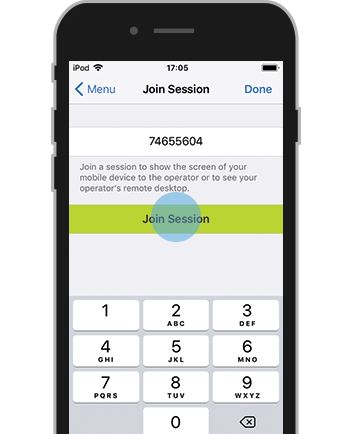 Step 2
Swipe up Control Center and long-press on

the "Screen Recording" button.
Add Screen Recording to Control Center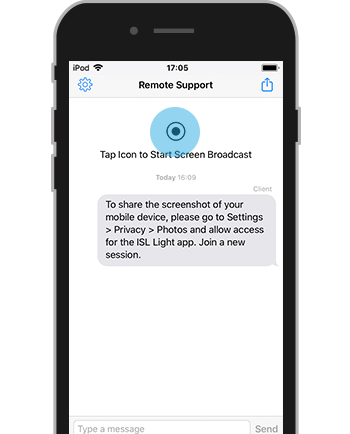 Step 3
Select "ISL Light" and tap "Start Broadcast".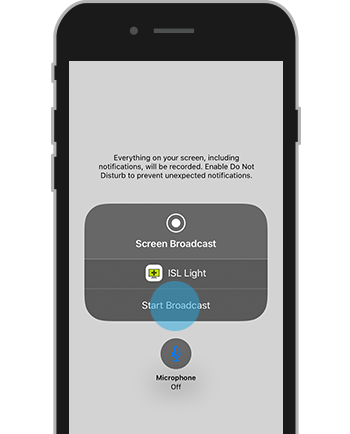 Support Mobile Devices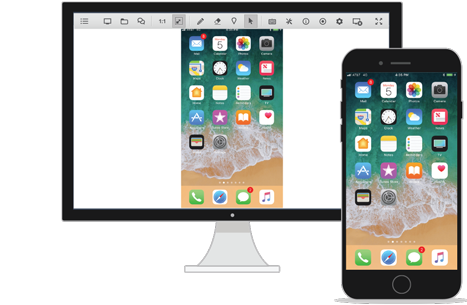 Access any iPhone or iPad remotely from your desktop computer.
Securely access any iOS device via WiFi/3G/LTE.
View the screen of a remote iPhone or iPad in real-time.
Retrieve remote system information (CPU, RAM, battery, etc.).
Text-chat with a remote user.
Record a remote support session.
Troubleshoot and resolve issues at customer's site.
Mobile to Computer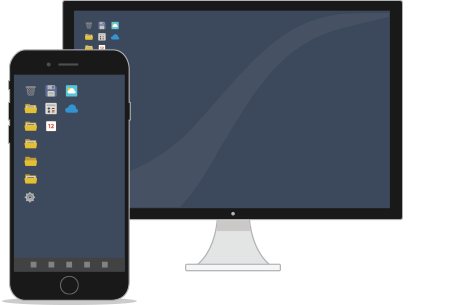 Access and control any remote computer from your iPhone or iPad.
Access and control remote computers from your iPhone or iPad.
Use special keys such as Ctrl, Alt, Windows® and function keys.
Send Ctrl+Alt+Del to a remote computer.
Reboot a remote computer and resume the session.
Switch between the left and right mouse click.
AES 256-Bit end-to-end encryption.
Remote Computer on Your iPhone or iPad
Connect to any Windows, Mac, or Linux computer and control a remote desktop from your iOS device.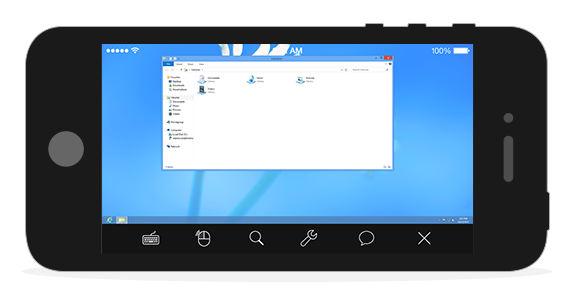 Remote Access
Your own computer list.
Access your computers 24/7.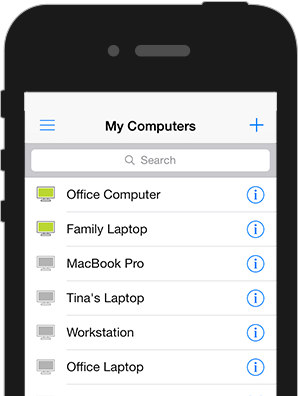 Remote Support
Provide efficient technical assistance over the Internet.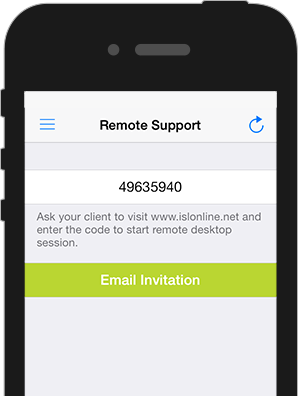 Devices & platforms
iPhone, iPad, iPod touch, iOS 8, iOS 9, iOS 10, iOS 11