Enterprise
Remote Desktop
Secure and reliable remote control software designed for large businesses across all industries.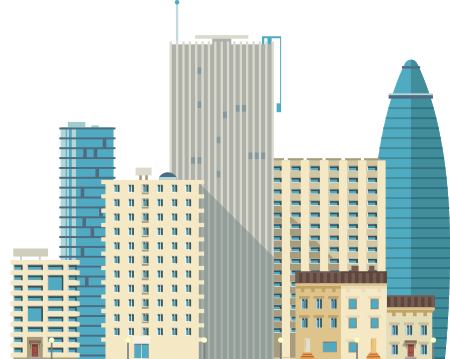 Maximum Security
Banks, government bodies and global brands all choose ISL Online for our high level of security in the remote support software industry.
Architecture: Tough Security Built in
We address remote desktop security very seriously. This is our remote desktop security policy in short: industry-standard (SSL) security technologies are used to protect data transfer; RSA 1024/2048/4096 -Bit Public / Private Key Exchange is used to negotiate symmetrical AES 256-Bit end-to-end encryption.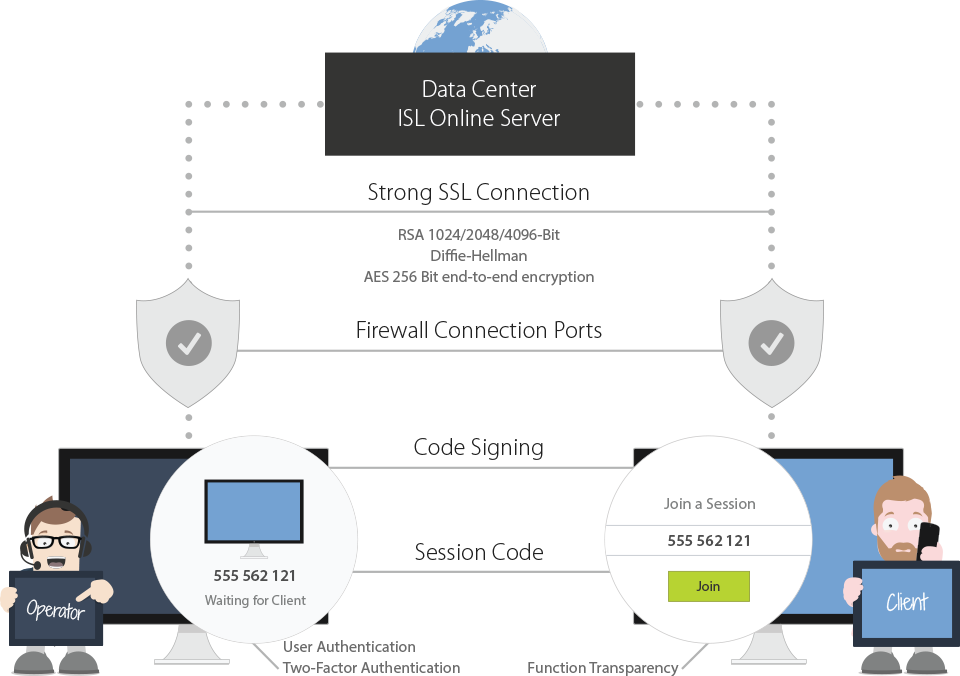 Connection Ports

ISL Online automatically initiates an outgoing connection through ports 7615, 80 and 443, therefore it works with your existing firewall and does not require any additional configuration.

Strongest Encryption

The RSA 1024/2048/4096 -Bit Public / Private Key Exchange is used to negotiate symmetrical AES 256 Bit end-to-end encryption.

Code Signing

ISL Online applications are digitally signed by means of a Code Signing certificate, which reliably identifies ISL Online as the software publisher.

Customer Protection

A customer can revoke control of a technician or terminate a support session at any time.
Customise to Your Security Standards
Modify features, record sessions, limit control and manage permissions.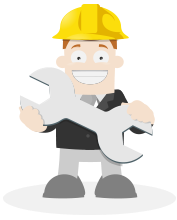 Use Active Directory, eDirectory, LDAP or RADIUS
To manage users centrally, use external authentication, such as Microsoft Active Directory, NetIQ eDirectory, OpenLDAP or RADIUS.
Two-Factor Authentication (2FA)
Two-factor authentication is an extra layer of security giving help desk technicians, IT professionals and their clients peace of mind when initiating a remote session.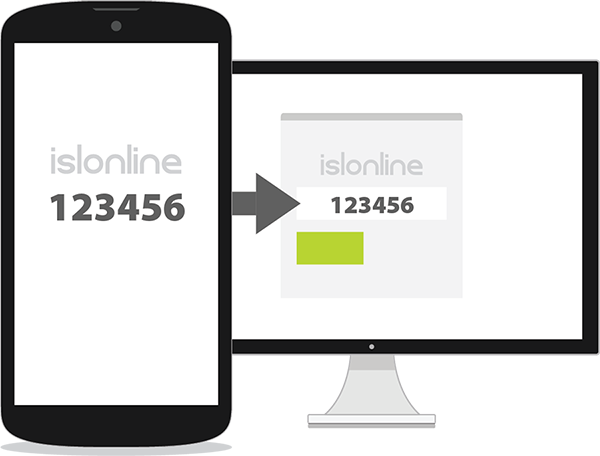 Security Audits and Penetration Testing
Independent security audits and penetration tests of the ISL Online system are conducted on a regular basis, as requested by some of our corporate users. In general, security reports reveal that ISL Online is a trustworthy service and providing a very high level of security. Furthermore, the leading vendor of secure connection technologies, LSE Leading Security Experts GmbH based in Germany, has also been a satisfied user of ISL Online since 2010. In their security report they have concluded that they will continue to trust and use the software with great confidence.
Trusted by Avast
We partnered with AVG Technologies - now owned by Avast - in 2015 to integrate our remote control software with Managed Workplace, one of the world's leading remote monitoring and management platforms. In 2016, a white-labelled version of the ISL Online's software (Premium Remote Control) was also built into the endpoint security administration platform CloudCare.