ISL Light for Android
Support Android phones and tablets remotely and troubleshoot remote computers on the go.
How to Provide Remote Support to Android Devices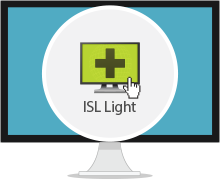 Start a session
Operator runs ISL Light for Windows, Mac or Linux to start a new session on a desktop computer.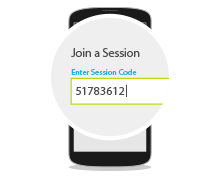 Download ISL Light app
Client downloads and runs ISL Light app on Android device.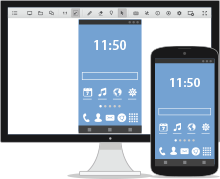 Control Android Device
Client joins a session and shares Android's screen with the operator.
Keyboard Shortcuts
| Description | Windows | Mac |
| --- | --- | --- |
| Go to Home / Turn the Device On | Home | Fn + Left Arrow |
| Go Back | Ctrl + Home | Ctrl + Fn + Left Arrow |
| Go to Menu | Ctrl + Shift + Home | Ctrl + Shift + Fn + Left Arrow |
Support Mobile Devices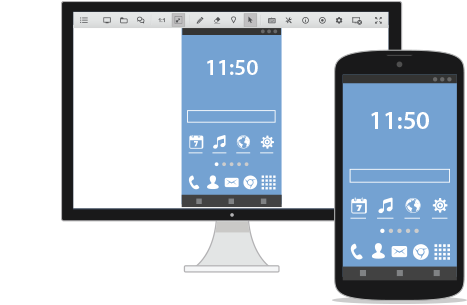 Access any Android phone or tablet remotely from your desktop computer or from another mobile device. Troubleshoot and resolve issues on mobile devices, configure any device or manage the data.
Access a phone or a tablet via WiFi/3G/LTE.
Remote control Samsung devices running Android 4.2.2 or newer and all rooted Android devices.
Support any Android 5.x device through screen sharing.
Support through real-time screenshots.
See the system information and a log file of a remote Android device.
Record Android remote sessions and play them back with ISL Player.
Install or remove apps.
Manage running processes.
Text-chat with a remote user.
Mobile to Computer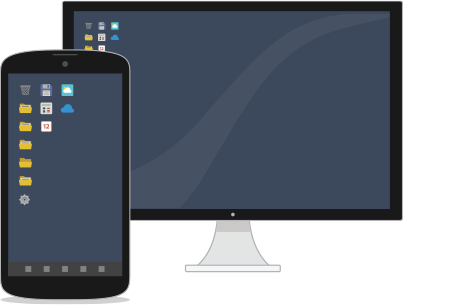 Access remote computers from your Android phone or tablet. View the remote screen to diagnose and resolve issues from the comfort of your mobile device.
Access a computer (Windows, Mac, Linux) from your Android phone or a tablet.
View the screen of a remote computer.
Remotely control keyboard and mouse.
Switch users, reboot, send Ctrl+Alt+Del, log off.
Text-chat with a remote user.
View Computer Screen on Android
Connect to any Windows, Mac, or Linux computer and control a remote desktop from your Android device.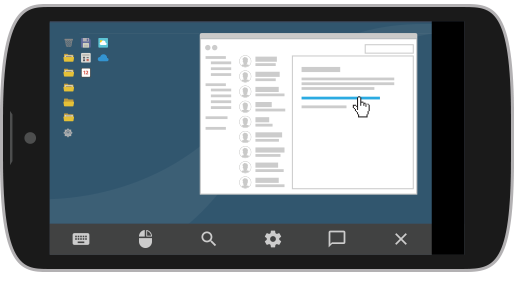 Remote Desktop

Remote desktop from Android phones and tablets.

Firewall Friendly

Connect to a remote computer seamlessly through any firewall.

Mouse

Switch between the left and right mouse click.

Keyboard

Use special keys such as Ctrl, Alt, Windows® and function keys.

Chat

Text-chat with a remote user.
Task Manager

Send Ctrl+Alt+Del to a remote computer.

Reboot&Reconnect

Reboot a remote computer and resume the session.

Multi-Monitor Support

Easily control remote computers with multiple monitors.

AES 256 Security

Secure remote desktop encrypted by symmetrical AES 256-Bit SSL.

Multi-Platform

Windows, Mac, Linux, iOS, Android.
File Sharing
Have your shared files always at hand. Access them from your mobile device.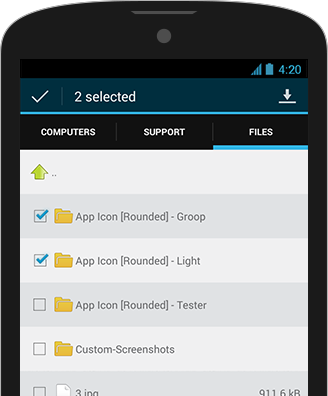 Supported Platforms
Android phones and tablets
4.0.3 Ice Cream Sandwich
4.0.4 Ice Cream Sandwich
4.x Jelly Bean
4.4 Kit Kat
5.x Lollipop
6.x Marshmallow
7.x Nougat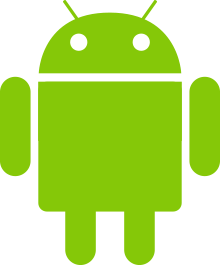 Trusted by Samsung
ISL Online has established a strong partnership with Samsung Electronics. As a silver member in the Samsung Enterprise Alliance Program, ISL Online has developed a premium remote access application that empowers full control over Samsung mobile phones and tablets.

Interested in how a regional ERP provider offers mobile remote support to tens of thousands clients? Read the ISL Online case study, one of the few included in the Samsung annual publication of their most valuable partners.
Uninstall ISL Light app
Follow instructions in the pdf to uninstall ISL Light app from your Android device.