Enterprise
Remote Desktop
Secure and reliable remote control software designed for large businesses across all industries.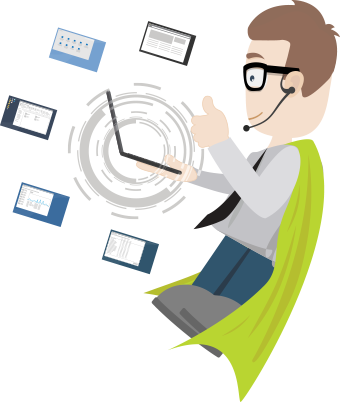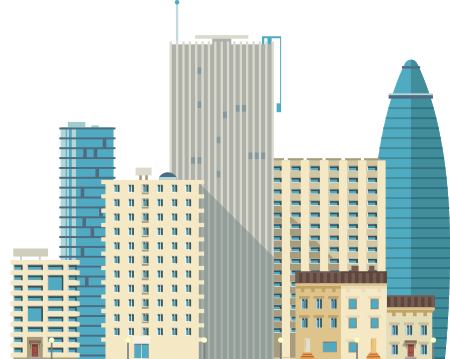 Autotask
Integrate ISL Online's remote control product with Autotask - one of the world's leading IT Service Management solutions. Your service desk representatives will be able to initiate a secure remote support session directly from Autotask tickets to diagnose and fix remote computers.
Watch Video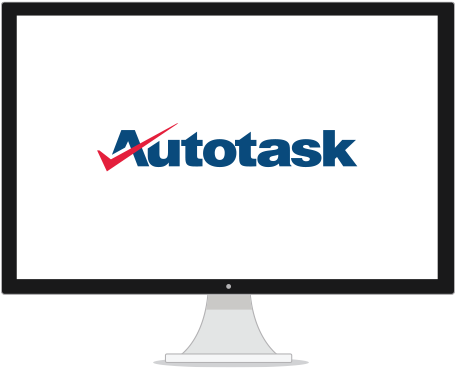 Integration of ISL Online with Autotask
The integration of ISL Online with Autotask is now available to Managed Service Providers (MSPs), System Integrators, IT Service Providers and other Autotask users. It enables Autotask users to initiate on-demand remote control sessions seamlessly while working on a support ticket. Once the ISL Online's desktop support session is closed, the session data are automatically stored on the corresponding Autotask ticket.
 
 
 
 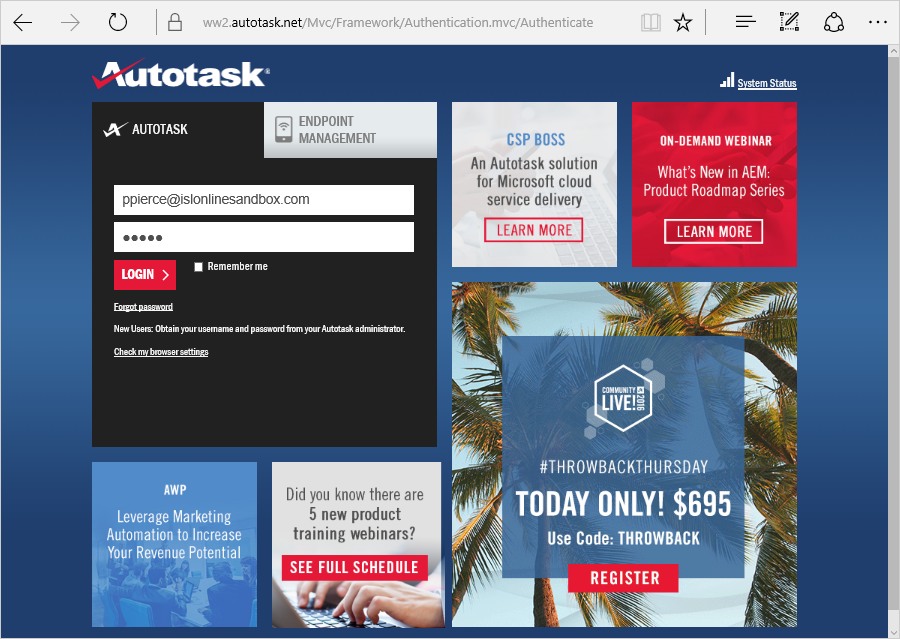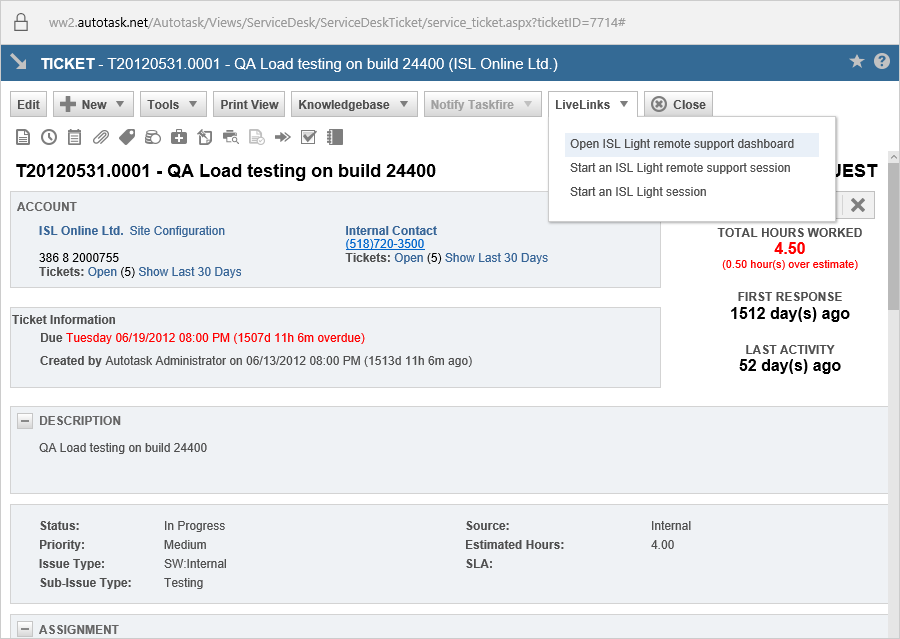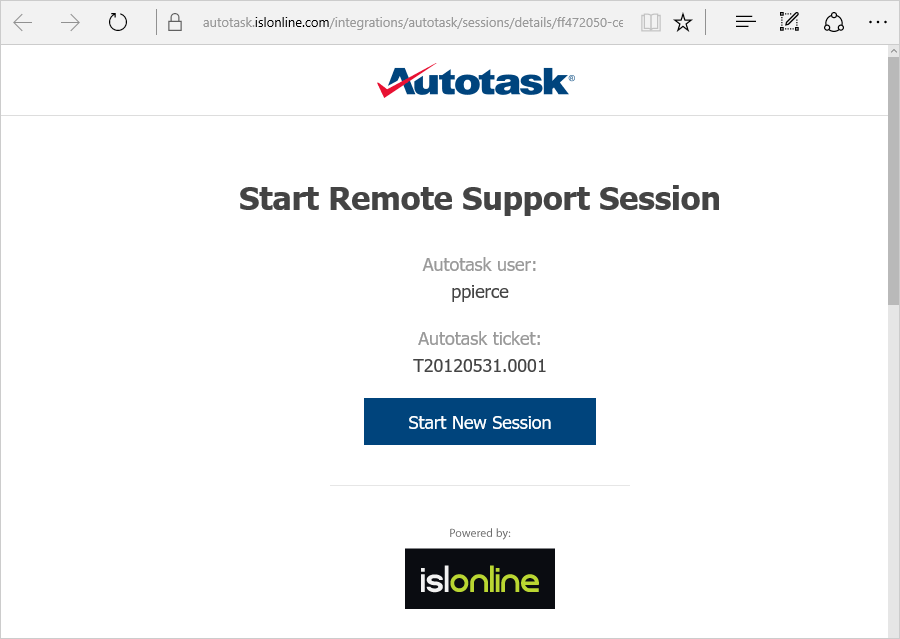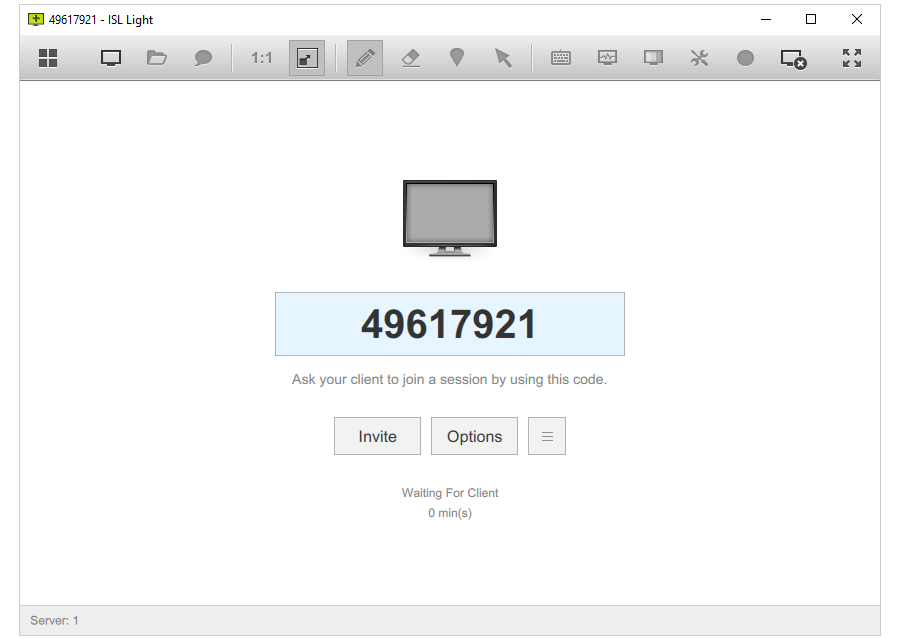 Start Remote Control Sessions Directly from Autotask
Initiate an on-demand remote control session directly from Autotask ticket
Tell your client a unique session code or send him/her an email invitation to join a remote support session
Diagnose and resolve technical issues remotely
All remote support session information is automatically appended to the Autotask ticket – chat and session recording included
Open the ISL Online dashboard directly from Autotask to review recent desktop support sessions or to initiate a new remote control session
Record remote desktop sessions and play them back with ISL Player
Remote desktop sessions are securely encrypted by symmetrical AES 256-Bit SSL
To Integrate You Will Need:
Permission to install and configure Autotask LiveLinks
A valid ISL Online account (SaaS or Server License)
What is Autotask?
Autotask is one of the world's leading developers of Professional Services Automation (PSA) software for value-added resellers (VARs), management service providers (MSPs), systems integrators and IT service providers. Autotask helps them sell, implement, deliver and bill for their professional services. Since its founding in 2001, Autotask has been used by thousands of IT service professionals worldwide.