TOP 9 REASONS
Why choose ISL Online as the enterprise remote support and remote access service?
Download PDF
1
We provide cross-platform remote desktop and mobile support software
Use ISL Online software on all major operating systems and provide excellent remote assistance securely through the Internet. Access and control any Windows, Mac, or Linux computer in seconds from your computer or mobile device. Moreover, use ISL Online to provide ad hoc technical support to mobile device users.
Supported Platforms >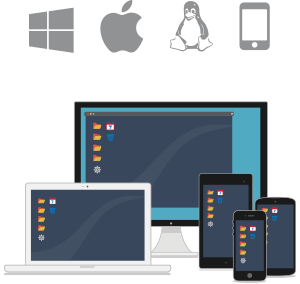 2
We are the pioneers of the remote desktop industry
We are not the largest remote desktop provider, yet with more than 10 years in the market we surely are one of the most experienced ones. Our research of the remote desktop technologies began in 1999, while ISL Online was founded two years later in 2001, when the initial version of the ISL ("Internet Services Layer") software was developed. Today, ISL Online is one of the most technologically advanced remote desktop software solutions preferred by some of the biggest corporations in the world.
About Us >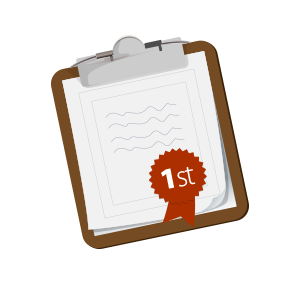 3
We give you fantastic support, 24/7
The ISL Online Headquarters team and our global Authorized Partners are completely dedicated to deliver the best customer support service. Be sure to get appointed the most appropriate sales and support representative according to your location, native language and other preferences. If you are looking for a little extra, the Premium Support service guarantees a two-hour response time 24x7, 365 days a year.
Contact Us >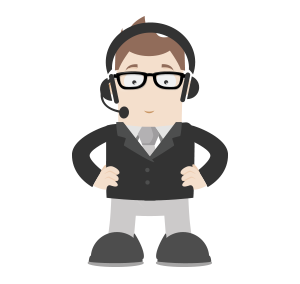 4
We guarantee at least 99.95% uptime
ISL Online is based on cloud computing technologies hosted by more than 50 data centers around the world, assuring 24/7/365 availability and at least 99.95% uptime. Nonetheless, we try to do even better every year and thus managed to exceed the SLA commitment with the average uptime of 99.98% in the past five years.
Network Uptime Status >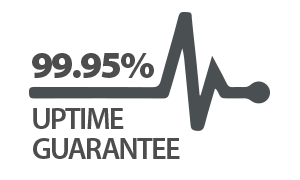 5
We let you choose: SaaS or Server License or a Private Cloud
You are welcome to use ISL Online either as a service hosted on our cloud, a Server License hosted on your own server, or a private cloud. What to expect?
The SaaS is a perfect combination of ease of use and excellent performance with a 99.95% uptime, optimal speed and performance guaranteed. To start using SaaS, simply create an account at ISL Online and go with the flow.
The self-hosted Server License is another great option which offers total privacy and independence with all your data kept in a closed corporate environment. It's installed on your own server with all remote connections then established through that server.
To add even more capacity and reliability to the completely private and independent self-hosted system, you are welcome to connect several servers into a corporate Internet communications network – a Private Cloud.
Hosting Options >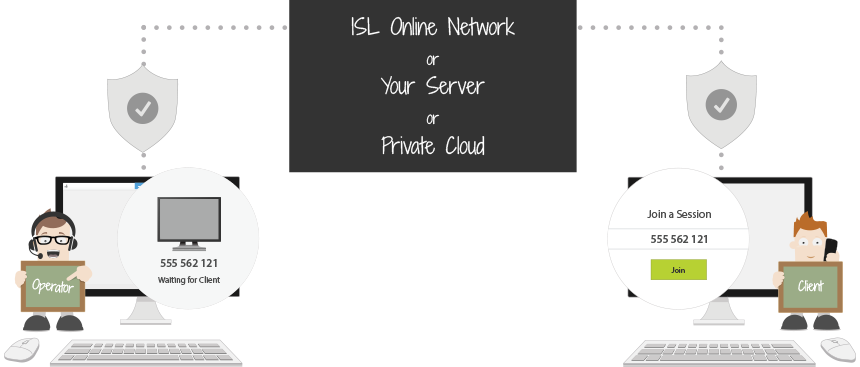 6
We keep our licensing simple
ISL Online is priced per simultaneous session - the number of sessions running at the same time. The rest is NOT limited: run ISL Online software on an UNLIMITED number of computers or mobile devices, connect to an UNLIMITED number of computers, create an UNLIMITED number of operators to host sessions and support an UNLIMITED number of clients anywhere in the world.
Plus, one license lets you use all ISL Online products on desktop computers and mobile devices: remote support, remote access, live chat and web conferencing.
Pricing >
7
We're obsessed with keeping your data safe and secure
We address remote desktop security very seriously. This is our remote desktop security policy in short: industry-standard (SSL) security technologies are used to protect data transfer; RSA 1024-Bit Public / Private Key Exchange is used to negotiate symmetrical AES 256-Bit end-to-end encryption.
In 2014 alone, three independent security audits and penetration tests revealed that ISL Online is a generally trustworthy service and provides a very strong level of security. Furthermore, the leading vendor of secure connection technologies, LSE Leading Security Experts GmbH based in Germany, has also been a satisfied user of ISL Online since 2010. In their recent security report they have concluded that they will continue to trust and use the software with great confidence.
"LSE Leading Security Experts GmbH will continue to use ISL Online with the confidence that security is considered to be an important topic at XLAB (ISL Online Headquarters)".
8
We like to partner with the best
ISL Online helps you build customer support service to be proud of! ISL Online enables you to integrate remote desktop and live chat technologies with leading third-party solutions via API (Application Programming Interface). We have successfully completed countless customization projects and OEM integrations into service desk solutions, issue ticketing systems, ERP, CRM, etc.
Integrate via API >
9
We make our users happy
Strongly present in Japan (almost 50% of the revenues), ISL Online has partnered with the largest Japanese system integrators to provide remote support and remote access solutions to Japanese corporate users. Our software development processes are therefore constantly subject to Japanese strict quality control requirements, in turn making ISL Online software rock-solid and fully reliable. Today, over 300,000 business users like yours use ISL Online solutions on a daily basis.
RELIABILITY, HIGH SPEED AND HIGH QUALITY SCREEN SHARING

We are very satisfied with the product we have chosen. ISL Online remote support tool ISL Light offers reliability, high speed and high quality screen sharing, session recording and the product is extremely easy to use. And above all, ISL Online team provides outstanding support when needed!
See More References >