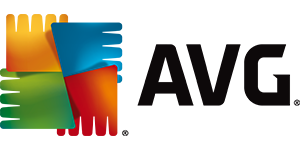 AVG® Technologies N.V. (NYSE: AVG) has integrated ISL Online's remote access (ISL AlwaysOn) and remote desktop control (ISL Light) software into AVG Business Managed Workplace - a remote monitoring and management (RMM) platform, to give Managed Services Providers (MSPs) the ability to easily access and control an unlimited number of unattended remote computers.
AVG Customisation
ISL Online transformed its remote access software to fit into AVG Business Managed Workplace perfectly and match AVG's design, branding and performance.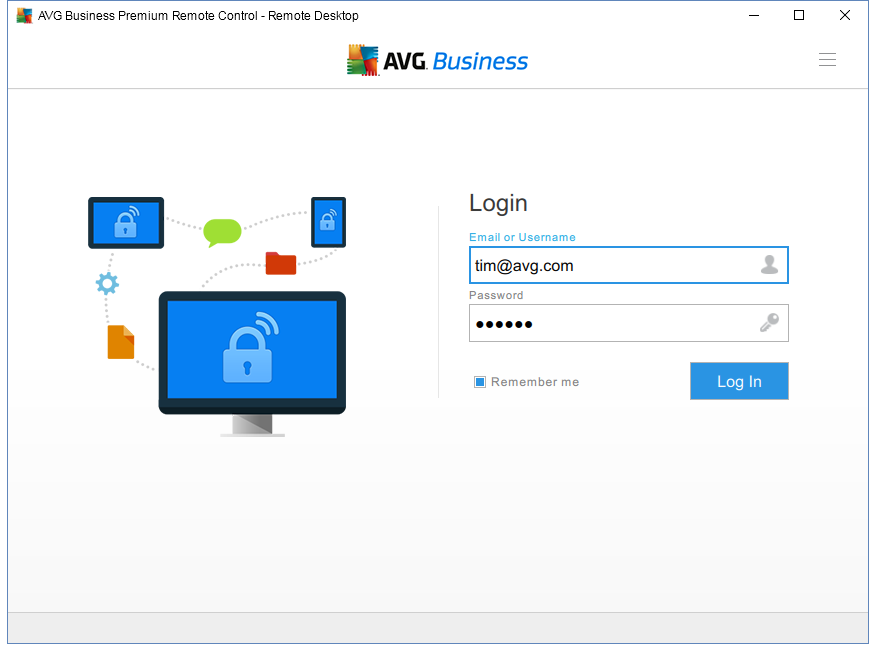 Customised Login window without "Sign up" and "Forgot password" options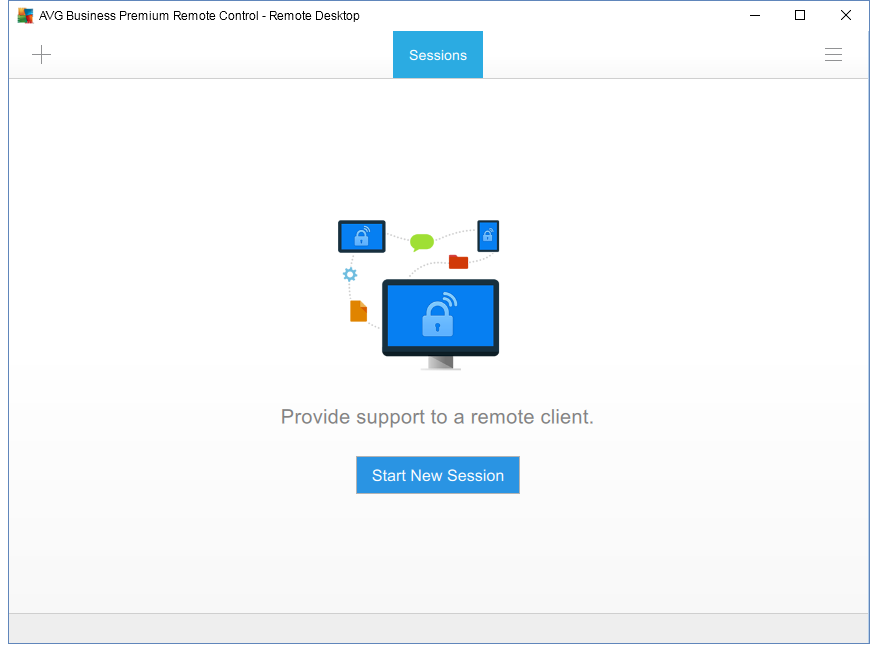 Customised dashboard without the "Computers" tab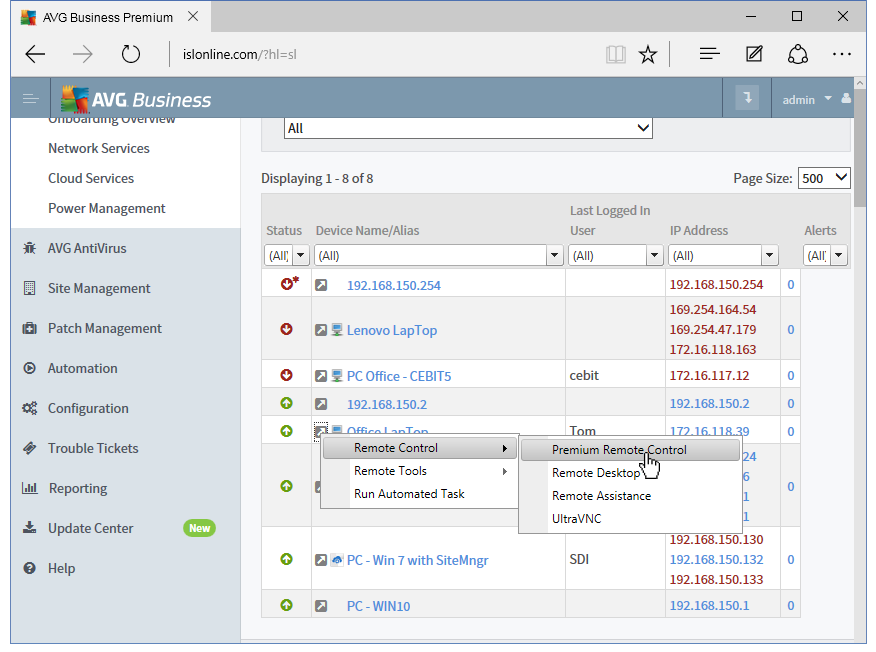 Starting Premium Remote Control from AVG Managed Workplace 9.2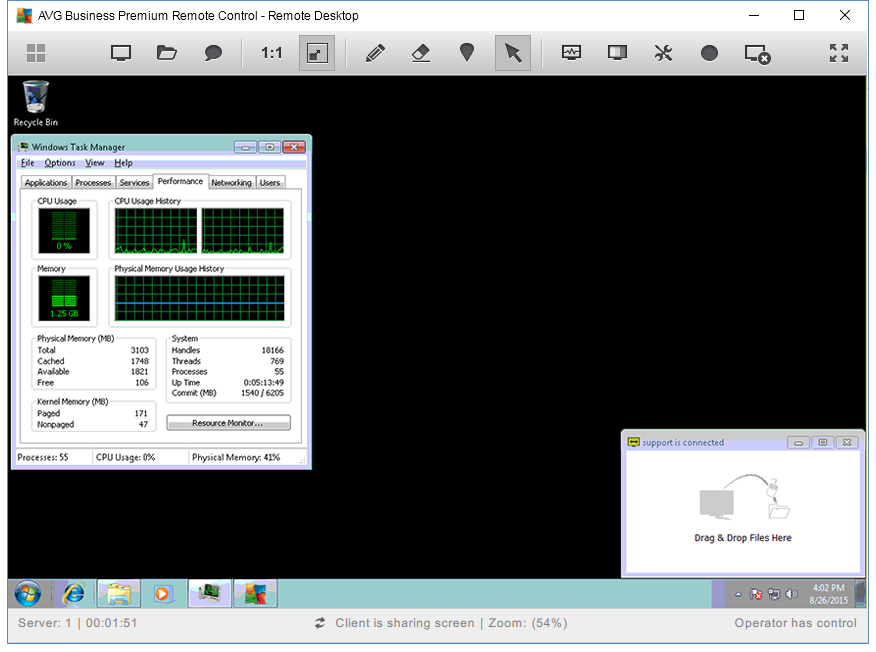 Controlling a remote managed device with AVG Business Premium Remote Control
What has been done?
ISL Online logo, icons and images have been replaced by AVG ones.
The colours have been changed to match the AVG design.
The application name has been changed to AVG Business Premium Remote Control.
The "Sign-up" and "Forgot password" options have been removed from the Login window.
All texts, pop-up windows etc. have been rebranded.
The default install path has been adjusted to AVG branding.
The computers tab has been hidden in the Dashboard.
The VERYSILENT installation of remote access application on managed devices has been enabled.
The one-click automatic connection to managed devices with a pre-set password has been activated.
The new remote control feature is fabulous
The new remote control feature is fabulous and we use it continuously. Almost instantly at the time we get a help desk call, we are remoting back into that desktop. We have a 12 minute SLA for an initial communication. To be able to get back in and have the engineer fixing the problem that quickly is amazing.
AVG Announces Its Partnership with ISL Online
"The ability for my team to quickly understand and resolve issues without the delays of working across different systems, or the expense of purchasing new tools, makes a big difference in delivering fast and professional support," states Bob Ascherl, the Director of Managed Services, Advanced Technology Services in the AVG's public announcement.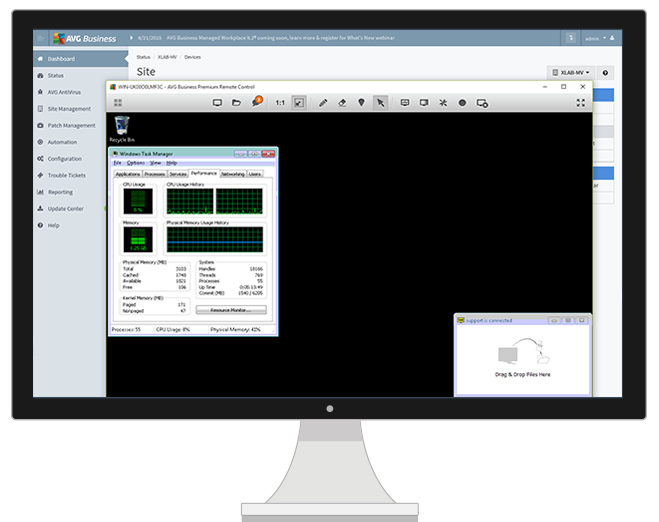 OEM Partnership
Instead of building from scratch, AVG decided to embed high-quality and rigorously tested ISL Online remote access and control solutions through an Original Equipment Manufacturer (OEM) agreement re-branding them to AVG Business Premium Remote Control.
ISL Online delivers feature-rich remote desktop control software
Partnering with ISL Online has enabled us to provide an integrated, premium remote access solution for Managed Workplace 9.2. ISL Online brings a solid history delivering feature-rich remote desktop control software and this will make it even easier for AVG partners to effectively and efficiently administer remote IT management services to their business customers - all from a single platform. ISL Online shares our commitment to the success of our channel partners, helping us deliver the best experience possible.
Benefits of OEM
A simple upgrade of an existing solution
Complete customisation matching the design of a partner company
Fast implementation and a quick launch onto the market
Low investment in R&D
Proven technology with high security standards
New differentiated marketing advantages
Staying ahead in a rapidly evolving market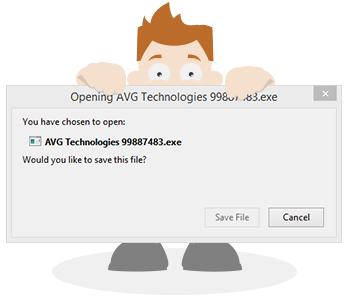 OEM Customisation Available for Large Enterprises
ISL Light (4.0.4 and newer) enables the kind of customisation we have done for AVG Technologies for Hosted Service and Server License users.
Server License users can implement such customisation independently on their own in their ISL Conference Proxy Console by following command line arguments. Following a simple customisation process, you could have a completely rebranded ISL Light in an hour.
Hosted Service users are welcome to contact the ISL Online Support Team for the customisation similar to that of the AVG's.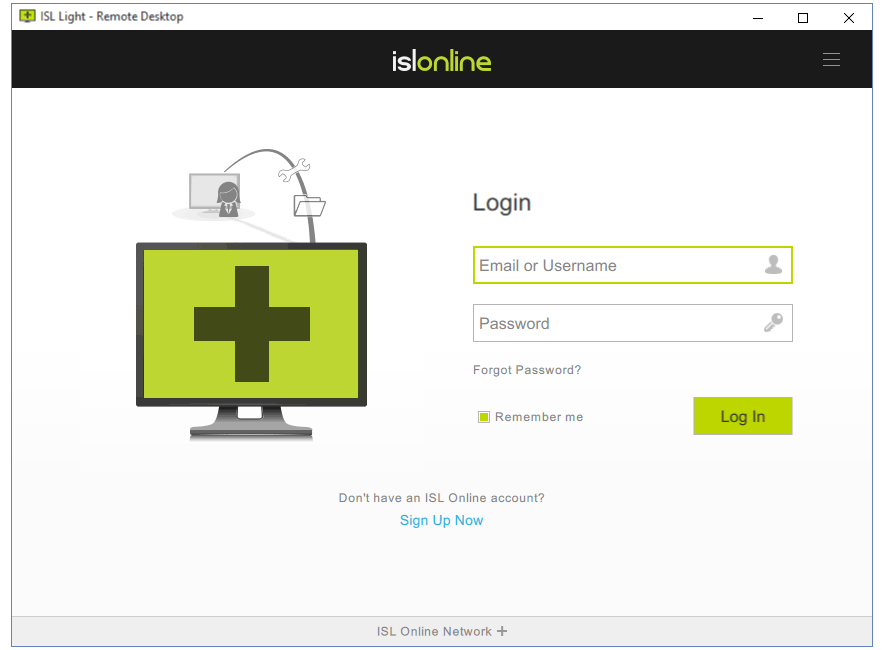 State-of-the-Art Remote Desktop Software
The fully integrated AVG Business Premium Remote Control, which uses ISL Online's technology to securely connect to remote computers, allows MSPs to take complete control of managed devices by means of a click.
Connection in a few seconds
Fast screen sharing
Effortless file transfer
Session recording
Multi-monitor support
99.95% uptime
Strict Security Standards
ISL Online software adheres to AVG's rigorous security standards, guaranteeing maximum security with top industry-standard security technologies (SSL): AES 256 Bit End-to-end Encryption.
ISL Online supports a single sign-on (SSO) through external authentication, like OpenLDAP, Microsoft Active Directory, NetIQ eDirectory or RADIUS.
Security Statement >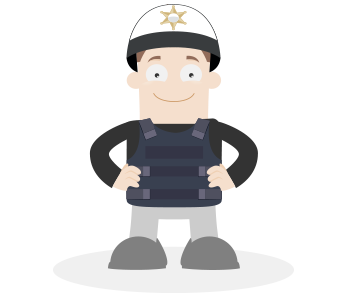 Cross-Platform Software
ISL Online enables IT professionals to securely access and control any Windows, Mac or Linux computer, as well as offer ad hoc remote support to mobile device users.

Training and Support
ISL Online supported AVG through standard integration and implementation. After the official release of the integrated product, ISL Online continues to help AVG with the escalated issues regarding ISL Light.
Why ISL Online?
Founded in 2001, ISL Online is one of the pioneers of the remote desktop control industry. We provide cloud-based (SaaS) and on-premises (Server License, Private Cloud) remote support, remote access, live chat and web conferencing solutions to over 200,000 businesses across 100 countries. Cross-platform, secure, customisable, 99.95% uptime, 24/7 support.
Learn More >
Fully functional 15-day free trial available!
Sign Up