SaaS, Server License & Private Cloud
Compare benefits of using remote desktop support & access, live chat and web conferencing software as a service (SaaS) or on-premises installation (Server License, Private Cloud).
Software as a Service (SaaS)
Enjoy 24/7/365 availability, reliability, optimal speed and performance of the service with 99.96% average uptime. SaaS is hosted on the vast ISL Online Cloud Network, which is based on cloud computing technologies and connects servers from more than 50 data centres worldwide. It is a perfect combination of ease of use and excellent performance. The only thing you need to start using it is a valid account.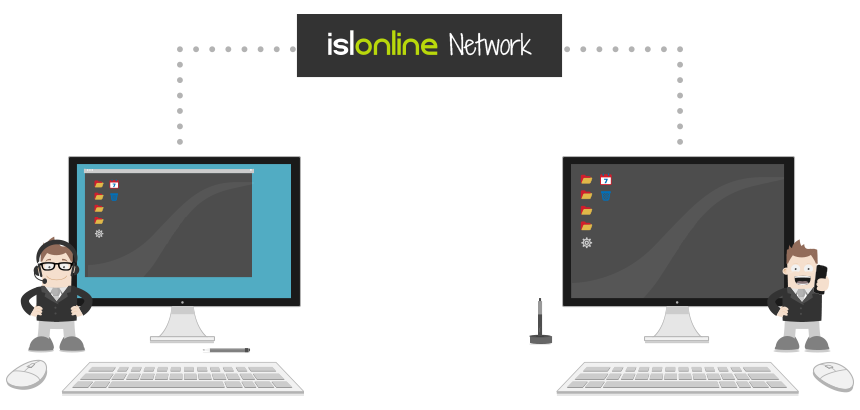 Just enter your username and password to host a session on our network of servers.
Cloud Computing Architecture

Distributed Session Roaming

Server License
Meet strict security requirements, plus enjoy privacy and full independence by installing ISL Online on your own server(s). All remote connections are then established through the server(s) in your company, keeping all data such as user information or session history in a closed corporate environment. It is easy to add external authentication through RADIUS, Microsoft Active Directory, Novell eDirectory and OpenLDAP; what's more, it also offers extensive user management, software customisation and integration options. It's a snap to set up and maintain, though it requires an administrator.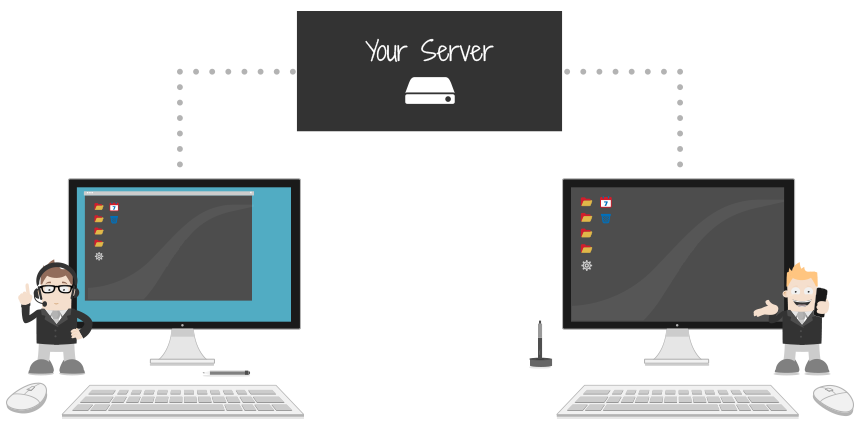 In order to install and configure the ISL Online Server License properly, you should be familiar with network and server administration. You need to install the remote desktop server application named ISL Conference Proxy on a server (Windows or Linux) in your company and open a few ports in your firewall.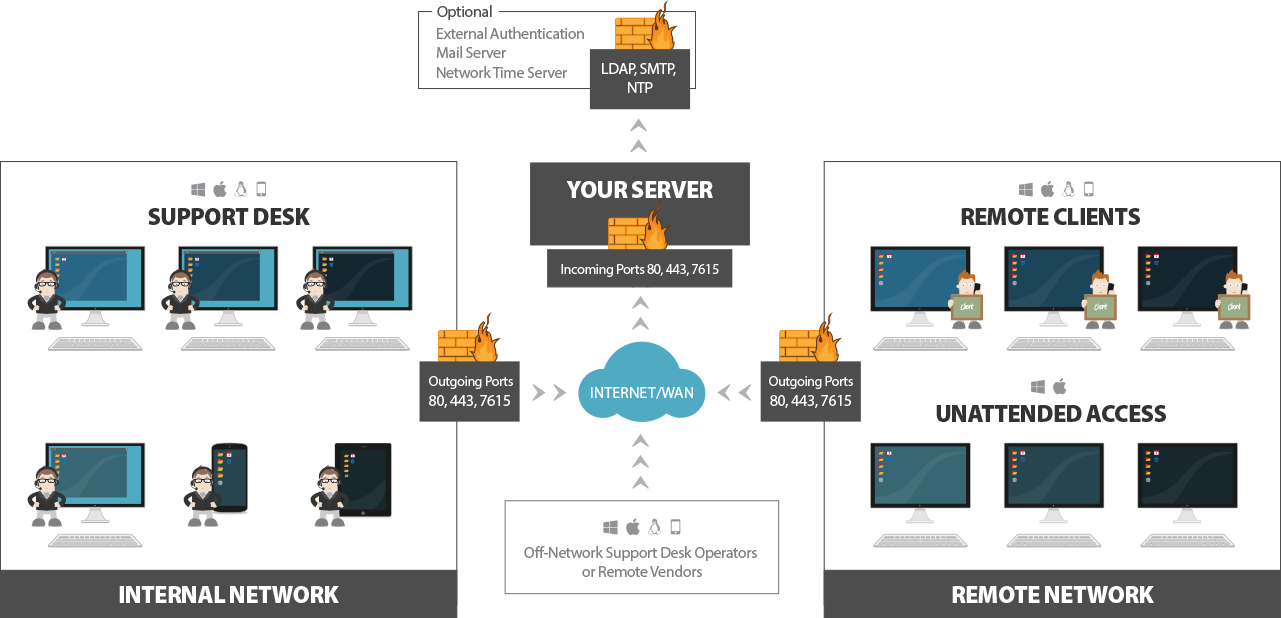 To set up your own ISL Online remote desktop server you need to have:
Windows or Linux server (recommended not to share IIS or Apache server)
ISL Conference Proxy - Server Requirements
Free public IP on your router
Administrator to install the software and configure the firewall
Private Cloud
Cloud computing benefits combined in the ISL Online Private Cloud bring you the best remote desktop and web conferencing services. Particularly larger organisations using the Server License might consider setting up several servers and connecting them into a corporate Internet communications network, a Private Cloud. Corporate Private Cloud Network includes at least two ISL Conference Proxy (ICP) installations and is fully scalable. More ICP servers can be added to the Private Cloud network anytime in order to expand the capacity of the system (double, triple etc.).
Watch Video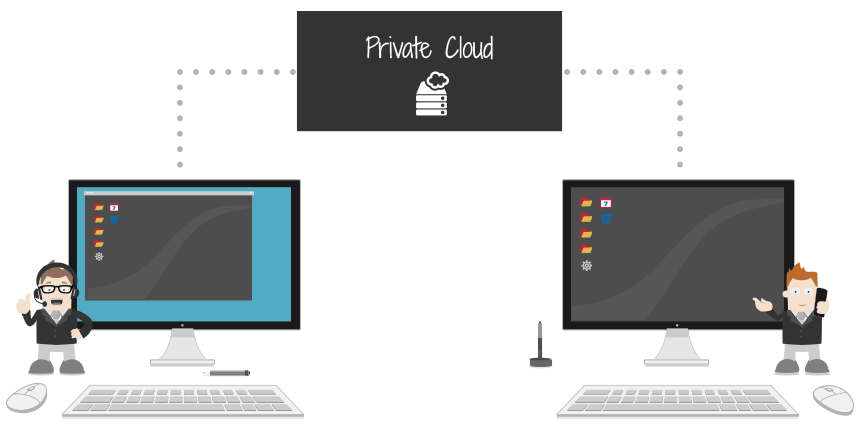 ISL Conference Proxy servers may be installed in a single data centre or several company's data centres across the country or worldwide. You may decide to host the Private Cloud on your own servers or just ask us to provide you with the pre-installed and pre-configured Private Boxes.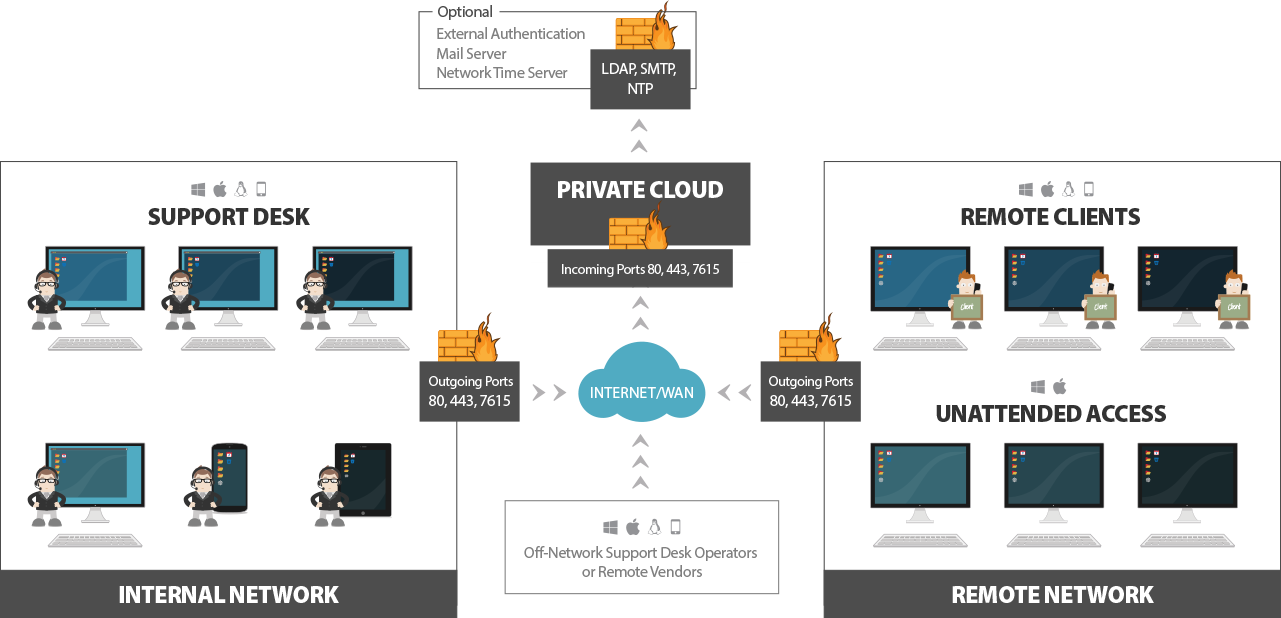 Fully functional 15-day free trial available!
Sign Up
THE SYSTEM WHICH OFFERS NEARLY 100% RELIABILITY
ISL Online technical team have installed one Corporate Server License on each of our two internal servers and created a MNZ Private Cloud, the system which offers nearly 100% reliability of the service.
Compare Hosting Options
Software as a Service (SaaS)
Server License
Private Cloud
Network Technologies

?

Turbo Desktop Sharing

?

Firewall-Friendly

?

Cloud Computing Architecture

?

Professional Data Centres

Optional

?

GeoDNS technology

?

Distributed Session Roaming

?

Active-Active Backup

?

Load Balancing

?

Fault-tolerant

?

Local Area Network (LAN)

?

Self Hosting

?

Virtualization

?

Auto-detect OS

?

Auto-detect Language

?

User Account Control (UAC)

Security Statement

?

AES 256 Bit End-to-End Encryption

?

Session Code

?

Code Signing Certificate

?

Blocking Unwanted Connections

?

Transparency

Integration Options

?

ConnectBox

?

Single Sign On (SSO) API

?

Open API architecture

?

External Authentication

?

Plug & Play Integrations

Customization Options

?

Change Logo, Skin and Text

?

Custom Functionality

?

Branded Access Point

Platforms
Windows

Mac

Linux

iOS (iPhone, iPad, iPod touch)

Android

Windows Mobile 6.5