ISL Light iOS
Connect to any Windows, Mac, or Linux computer and control remote desktop from iPad, iPhone or iPod touch.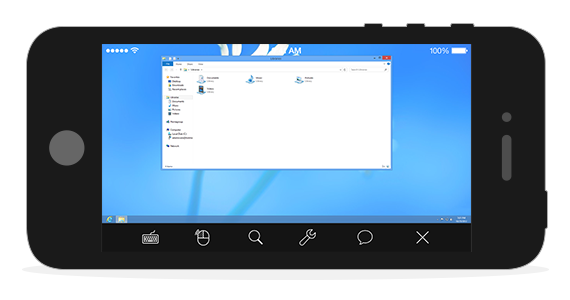 Keyboard

Left/Right click

Zoom/Monitor select

Settings

Chat

Close Session
Remote Desktop

Remote desktop from iPad, iPhone, iPod touch.

Firewall Friendly

Connect to a remote computer seamlessly through any firewall.

Mouse

Switch between the left and right mouse click.

Keyboard

Use special keys such as Ctrl, Alt, Windows® and function keys.

Chat

Text-chat with a remote user.
Task Manager

Send Ctrl+Alt+Del to a remote computer.

Reboot&Reconnect

Reboot a remote computer and resume the session.

Multi-Monitor Support

Easily control remote computers with multiple monitors.

AES 256 Security

Secure remote desktop encrypted by symmetrical AES 256-Bit SSL.

Multi-Platform

Windows, Mac, Linux, iOS, Android.
Remote Access
Your own computer list.
Access your computers 24/7.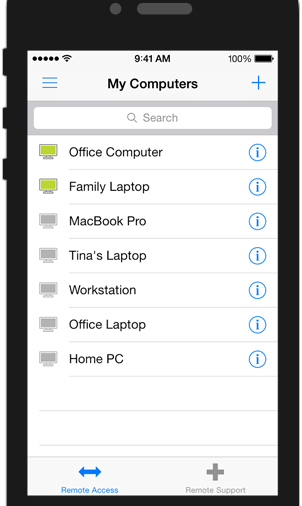 Add Computer

Connect

Computer Info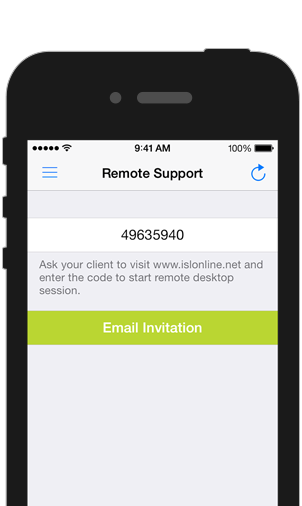 Remote Support
Provide efficient technical assistance over the Internet.
Devices & platforms
iPhone, iPad, iPod touch
iOS 6, iOS 7, iOS 8