Computer to Mobile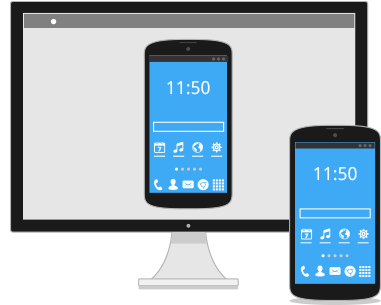 Access Android mobile devices remotely from Windows, Mac and Linux computers and troubleshoot problems, set up the device or manage the data.
Access a phone or a tablet via WiFi/3G/4G.
View the screen of a mobile device.
Remotely control Android mobile devices.
Install or remove apps.
Manage running processes.
Mobile to Computer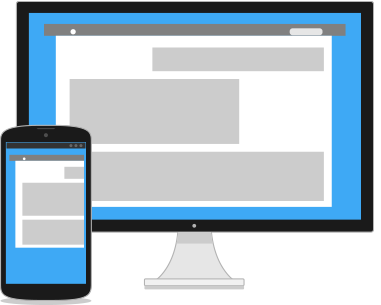 Access remote computers Windows, Mac and Linux from your Android mobile device. View and control the remote desktop.
Access a computer from your phone or tablet.
View the screen of a remote computer.
Remotely control keyboard and mouse.
Text chat with a remote user.
Switch users, reboot, send Ctrl+Alt+Del, log off.
View Computer Screen on Android
Connect to any Windows, Mac, or Linux computer and control remote desktop from your Android device.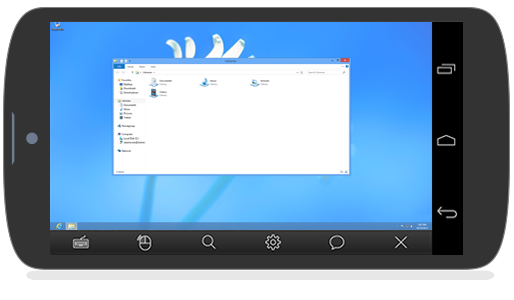 Keyboard

Left/Right click

Zoom/Monitor select

Settings

Chat

Close session
Remote Desktop

Remote desktop from iPad, iPhone, iPod touch.

Firewall Friendly

Connect to a remote computer seamlessly through any firewall.

Mouse

Switch between the left and right mouse click.

Keyboard

Use special keys such as Ctrl, Alt, Windows® and function keys.

Chat

Text chat with a remote user.
Task Manager

Send Ctrl+Alt+Del to a remote computer.

Reboot & Reconnect

Reboot a remote computer and resume the session.

Multi-Monitor Support

Easily control remote computers with multiple monitors.

AES 256 Security

Secure remote desktop encrypted by symmetrical AES 256-Bit SSL.

Multi-Platform

Remote Support: Windows, Mac, Linux, Android.
Support Mobile Devices
Connect from a computer to an Android mobile device*.

*Currently, it is only possible to connect to Samsung mobile devices with Android 4.2.2 or later. We are planning to extend our support to phones and tablets from other manufacturers.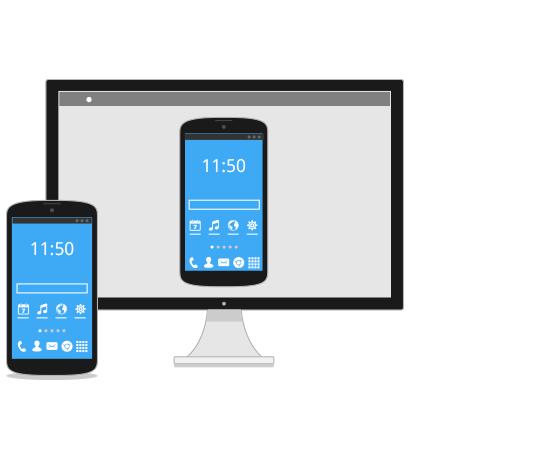 Remote Support
Provide efficient technical assistance over the Internet.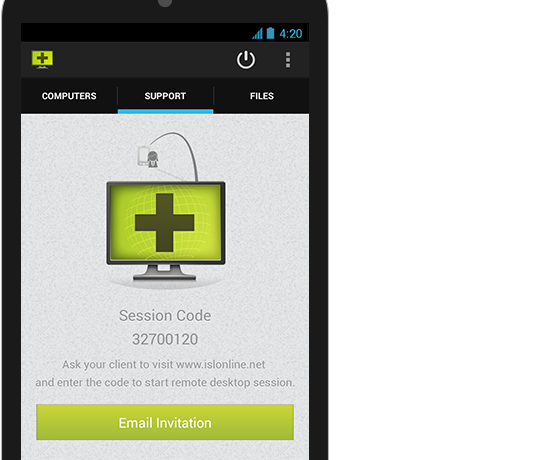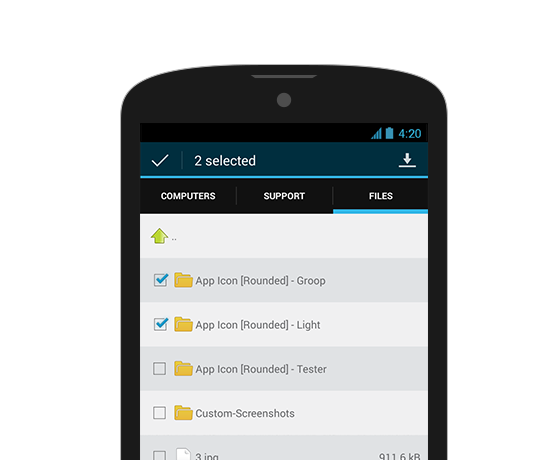 File Sharing
Have your shared files always at hand. Access them from your mobile device.
Supported Platforms
2.3 Gingerbread
3.x Honeycomb
4.0 Ice Cream Sandwich
4.x Jelly Bean
4.4 Kit Kat