Management Tools
Manage your Helpdesk operators centrally and optimise their performance by utilising the live monitoring and powerful reporting possibilities of the ISL Online.
Download ISL Light 4
User Management
Use an external authentication, such as OpenLDAP, Microsoft Active Directory, Novell eDirectory or RADIUS to manage users centrally.
 Watch Video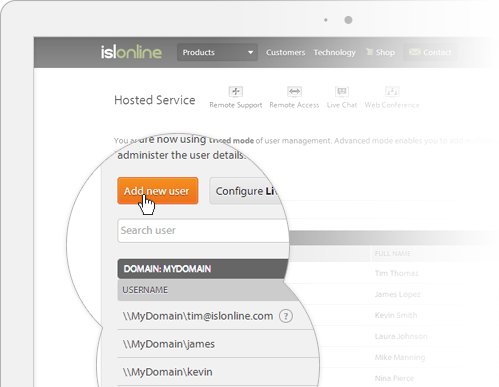 Reports
Make data-driven decisions on staffing, supervisory and administrative goals based on ISL Online's powerful reporting.
 Watch Video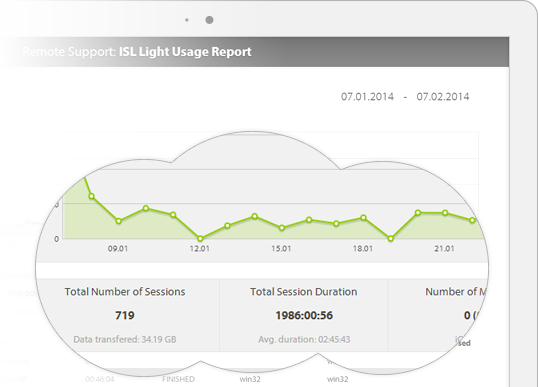 Surveys
Collect extremely valuable information on what your clients think of your remote support service and get suggestions for improvement.