Customization & Integration
Build the customer support service you will be proud of!
Download ISL Light 4
Change Skin & Logo
Customize remote desktop software with your language, colours, logo, text messages and user surveys.
Learn More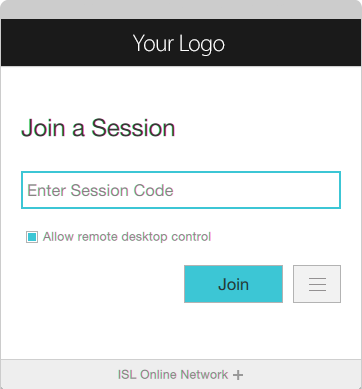 Branded Access Point
Let your clients and operators start a remote desktop connection from a custom webpage with your logo, links and colours.
 Watch Video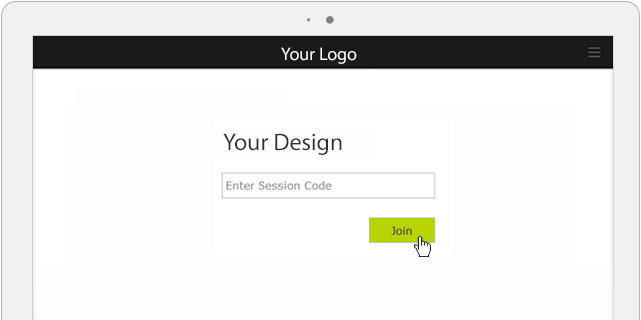 ConnectBox
Copy this source code and paste it into your website to let your clients join a remote support session directly from there.
Learn More
<script type="text/javascript" src="https://www.islonline.net/webapi/api.js?libs=join"></script>
<div class="isl-connect-form">
    <form id="isl-connect-form" action="#" method="get" onsubmit="return isl_connect();">
        <fieldset>
            <legend>Enter your session code and click Connect</legend>
            <div>
                <label for="isl-code-field">Session code</label>
                <input type="text" name="code" id="isl-code-field" value="" />
            </div>
            <input type="submit" name="submit" value="Connect" />
        </fieldset>
    </form>
    <div id="isl-feedback"></div>
</div>
<script type="text/javascript">
    function isl_connect() {
        var doc = document,
            f = doc.getElementById('isl-connect-form'),
            r = doc.getElementById('isl-feedback'),
            is_msie = navigator.userAgent.indexOf('MSIE') >= 0,
            b = null;
        
        ISLOnline.Join.getSessionInfoByCode(
            f.code.value,
            function (info) {
                r.className = 'isl-success';
                r.innerHTML = 'Connecting to session ' + info.getAttribute('sessionCode');
                if (is_msie) {
                    r.innerHTML += ', please click the button below:<br />';
                    r.appendChild(doc.createElement('br'));
                    var b = doc.createElement('input');
                    b.type = 'button';
                    b.name = 'join';
                    b.value = 'Start';
                    b.onclick = function () {
                        info.join();
                    };
                    r.appendChild(b);
                } else {
                    info.join();
                }
            },
            function (error) {
                r.className = 'isl-error';
                r.innerHTML = 'Invalid session code!';
                /* comment the line above and uncomment the line below if you wish to
                    display the error that is sent by the server */
                //r.innerHTML += error.getDescription();
            }
        );
        return false;
    }
</script>
Integration via API
Integrate ISL Online remote desktop, live chat or web conferencing technologies fully with your existing solutions via API (Application Programming Interface).
Learn More
Multiple Language Support
Choose from more than 30 interface translations and perform remote desktop support in your client's local language.