Company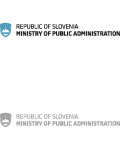 www.mju.gov.si
Sector: Public Administration
Around 300 employees.
Supporting 34,000 civil servants, around 2 million Slovenian citizens.
Challenge
To provide simple, reliable and highly secure remote desktop support services based on a Private Cloud architecture.
Solution
2 Corporate Server Licenses that make a Private Cloud possible.
Benefits
Faster problem resolution.
Better control over the work of outsourced IT engineers.
Revision of the work.
50% lower costs.
Better flexibility.
Time savings.
Key features
External authentication (RADIUS/LDAP).
Private Cloud architecture.
All In One License.
Online meetings.
Works on iOS.
Session recording.
Maximum Security.
Almost 100% reliability.
The Ministry of Public Administration of Slovenia (MJU) is a complex and large organisation that performs a wide arrayof tasks which include management of the state public administration and personnel as well as managementof administration processes and database systems. The state administration employs more than 34,000 civil servants, while there are over 2 million Slovenian citizens. In order to raise the efficiency of their user services and to promote electronic administration processes, the Ministry implemented e-Government – a State Portal of the Republic of Slovenia (e-Uprava), a meeting point of all information concerning public administration as well as that concerning private sector.
Gregor Škerlep, senior advisor at Ministry of Public Administration
ISL Online technical team have installed one Corporate Server License on each of our two internal servers and created a MJU Private Cloud, the system which offers nearly 100% reliability of the service.
Challenge
To manage a large number of database centres and system servers that have become even more complex after bringing numerous administration services and processes online, the Ministry has outsourced the management of some systems to different external IT companies. On the other hand, the Ministry has to provide a help desk service for more than 2 million citizens, civil servants and employees. A reliable remote desktop support service is an indispensable asset to guarantee the access and support to outsourced IT engineers, keep the Portal e-Uprava vital and solve all the technical problems on time. Being a governmental authority, maximum security, beside reliability, is of utmost importance. For the same reason, the Ministry requires remote desktop software to be installed on their internal servers, so all the data should always stay inhouse. "Given the multiuse of ISL Light we have accounted for 50 simultaneous connections during the peak hours, with the software being able to support up to 500 simultaneous support sessions. From this point of view it is essential for the software to support central directories, e.g. RADIUS, as a source of external authentication," explains Gregor Škerlep, senior advisor at the Ministry of Public Administration.
Solution
Corporate Server License is the perfect solution for MJU as it is designed for corporations and bigger institutions with large-scale needs for client support over the Internet. It offers MJU exclusive rights to use ISL Online services without limitations regarding the number of active connections. "The ISL Online technical team have installed one Corporate Server License on each of our two internal servers and created a MJU Private Cloud, the system which offers nearly 100% reliability of the service," explains Gregor Škerlep. During the peak hours, helpdesk operators establish on average 50 active sessions. Due to the Private Cloud architecture, the sessions are distributed among two servers according to the availability (load balancing). Private Cloud architecture also guarantees the reliability of the service as the system is fault tolerant. Even in the case of hardware failure or a similar dysfunction of a particular server, all the sessions, even the active ones, can be transferred to another server. As all the data (session list, users etc.) are duplicated (distributed database), the system also has a back-up solution for possible data recovery. The servers could also be geographically distributed in order to survive possible natural disasters (earthquakes, floods etc.). For example, one server can be located in one city and another server in another city (or even another country).
Benefits
Overall, Mr. Škerlep estimates that without using ISL Online remote support and collaboration tools, MJU's IT expenditures would have been about 50% higher. "Since we started using ISL Light, we have, for example, cut the cost of Secure ID cards (RSA) for different outsourced IT engineers that need to access and support state IT systems. With the help of ISL Light we enable them all to access internal systems through only one RSA key," says Mr. Škerlep. Lower costs and saved time is not the only benefit. By making external personnel work through ISL Light, MJU has gained better control over their work, having the possibility of seeing the exact time spent on a task and being able to make revision of the work in case of reclamation or error, as the sessions can be recorded. "We solve almost 100% of all the technical issues through ISL Light, which is around 36,000 sessions per year. And the frequency of usage is increasing as we tend to solve more and more issues this way," says Mr. Škerlep and continues: "ISL Online allows remote desktop support and access to remote computers from Apple mobile devices, so our internal system administrators and senior officials (Director General, Secretaries General) are able to administer servers or access their own PC workstations from virtually anywhere using their iPads or iPhones." Aside from remote support and access, MJU organises regular online meetings with ISL Groop software also included in the ISL Online product suite which has additional impact on lowering their costs and saving a considerable amount of time.